Nessette Falu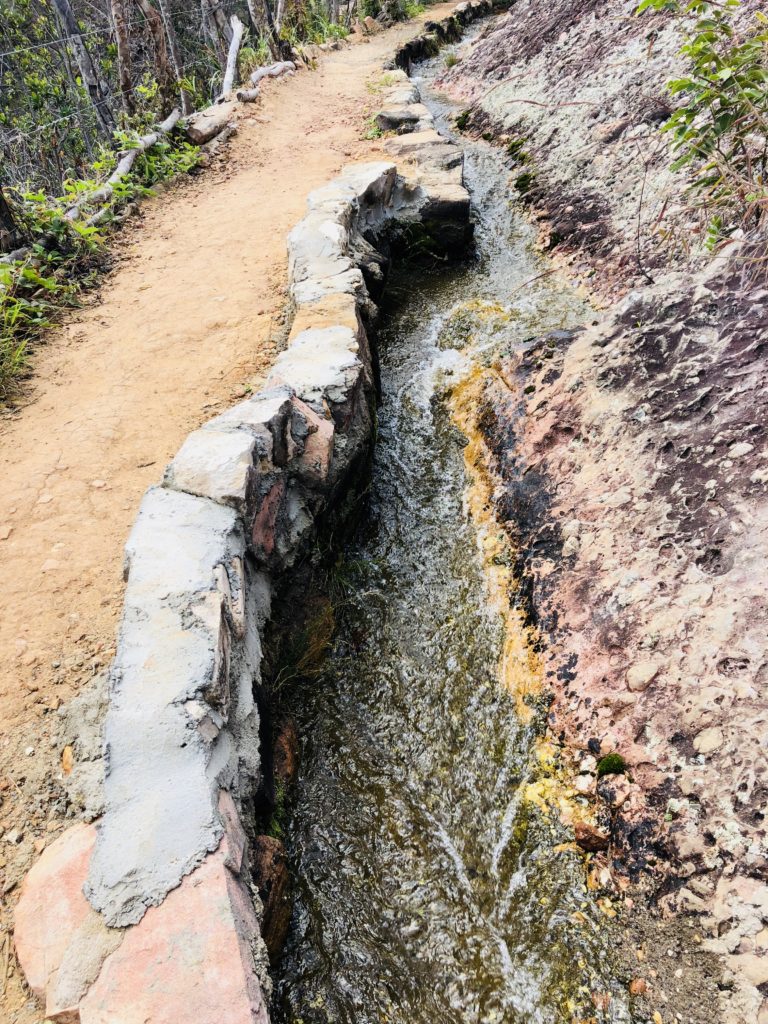 A Reckoning Force
I was intimidated by Leith Mullings the first time we met. She greeted me with a pensive look and soft smile. She did not say much and just listened to my ranting, connecting my research to hers. Still, I felt safe in her presence. I knew that she cared about New York City and health issues just as much as I did, if not more. I left a career as a Physician Assistant mostly working in New York City hospitals to become a cultural anthropologist that would take seriously the negligent systems contributing to negative health outcomes and death in Black communities. And as a Harlem native from an impoverished family, Leith's deep interrogation of the multiple corporal and mental stressors caused by structural violence and systemic degradation of Black communities in New York City gave me purpose and life. I saw myself in her. She did not have to say much to me. I was going to follow her lead.
There is no corner of urban life and strife that Leith Mullings did not touch upon in her scholarship, as exemplified in her article, "Resistance and Resilience: The Sojourner Syndrome and the Social Context of Reproduction in Central Harlem" (2005). Through this article and her entire body of work, Leith gives us a roadmap for systematically diagnosing structural violence and power through an anti-racist lens. When you read her work, you can feel her combing gently and steady through the social entanglements within the infrastructures that devalue Black quality of life.
Leith understood that the reproductive health (primarily pregnancy and infant mortality), and health in general, of Black communities are directly impacted by all social conditions and not by biological determinants. That said, Leith invested her life's work in interconnecting all social realms of life that stripped Black communities of quality and adequate food, housing, work, education and schools, legal resources, and healthcare, to name a few in Leith's analyses. These social conditions surpassed the need to primarily focus upon the negative impact of provider-patient interactions. Why? I interpret Leith's agenda as a reminder to us that the accumulation of social stress from burdensome social conditions might (did) kill us faster than a racist, sexist, classist, elite physician ever could.
Intersectionality and Reproduction
Impact is the end game driving Leith's scholarship. When I read her work, I am only compelled to wrestle with how we measure impact for social change in our research. While her notion of Sojourner Syndrome is intended to straddle critical medical anthropology and public health, its highest intention is to render African American women's reproductive lives and social contexts visible. She wanted African American women to know that scholars like her would name their invisibility in scholarship, healthcare, and policy.
Sojourner Syndrome is more than a survival strategy. As Leith reminds us, it is an intersectional metaphoric model for taking seriously race, gender, and class as lived experience and the forces of interlocking systemic power. Through my clinical lens informed by working in both white elite hospitals serving upper class neighborhoods and community hospitals serving Black and Brown populations in New York City, my anthropological intuition and insight tell me that Leith embarked on a difficult, near impossible endeavor in her early career: to develop through a sociohistorical lens (of Sojourner Truth's experiences of slavery and egregious reproductive loss of 13 children) an anthropological framework that reminds us about the continued effects of the "afterlife of slavery" (Hartman 2006:6) upon the reproductive lives of African American women.
Leith's framework is also groundbreaking in merely applying an intersectional strategy to interpreting the global effects upon New York City and the fast-evolving socioeconomic shifts relegating Black communities to the margins and subjecting them to different levels of stress post-Jim Crow and the civil rights movement. The impact of globalization dramatically changed the social context of reproduction for African Americans for the worse. For Leith, globalization became a public health dilemma in a major U.S. city. African American women's reproductive lives would pay the price of pushing those boundaries for survival with high infant mortality and pregnancy complications caused by social stress, not biological determinants.
All the Black Women in Me Keep Going: Sojourner and Leith
My wish is that Leith meets Sojourner in the afterlife world, if there is one. I imagine them sitting under an oak tree sharing stories about dismantling racism, gender domination, and class exploitation all at once. Sojourner would say to Leith: you did great.
Resilience is a word we must honor in Leith Mullings' legacy. Today, some Black scholars may resist applying the term in their work. However, it carries the essence of the Sojourner Syndrome to situate agency, knowledge production, care of self and others, and the emotional labor of getting through the shit of racism, sexism, classism, and captivity. Yes, Sojourner Syndrome signals the acute and chronic stress from social conditions on reproduction. It also foregrounds a strategy of survival. As cultural anthropologists who seek to understand how communities we study navigate worlds fraught with violence and power, we also prioritize elevating, not pathologizing, the intimate, subjective sources of Black life that illuminate how systemic power works.
Leith saw Sojourner Truth in herself and in all African American women surviving and fighting against systemic racism and other systems of oppression. This is quotidian Black life. Despite those troubling waters of life, Leith resisted the ways white scholars exploited African American communities by not recognizing their human value as sources of knowledge and insight for our analyses.
Sojourner Syndrome is all the resilience we need to keep moving forward in our justice work.
Reference
Hartman, Saidiya. 2007. Lose Your Mother: A Journey Along The Atlantic Slave Route. New York: Farrar, Straus, and Giroux.
Author Bio
Nessette Falu is an assistant professor of anthropology at the University of Central Florida. She is a Black queer feminist and loves all bodies of water: oceans, lakes, and rivers.